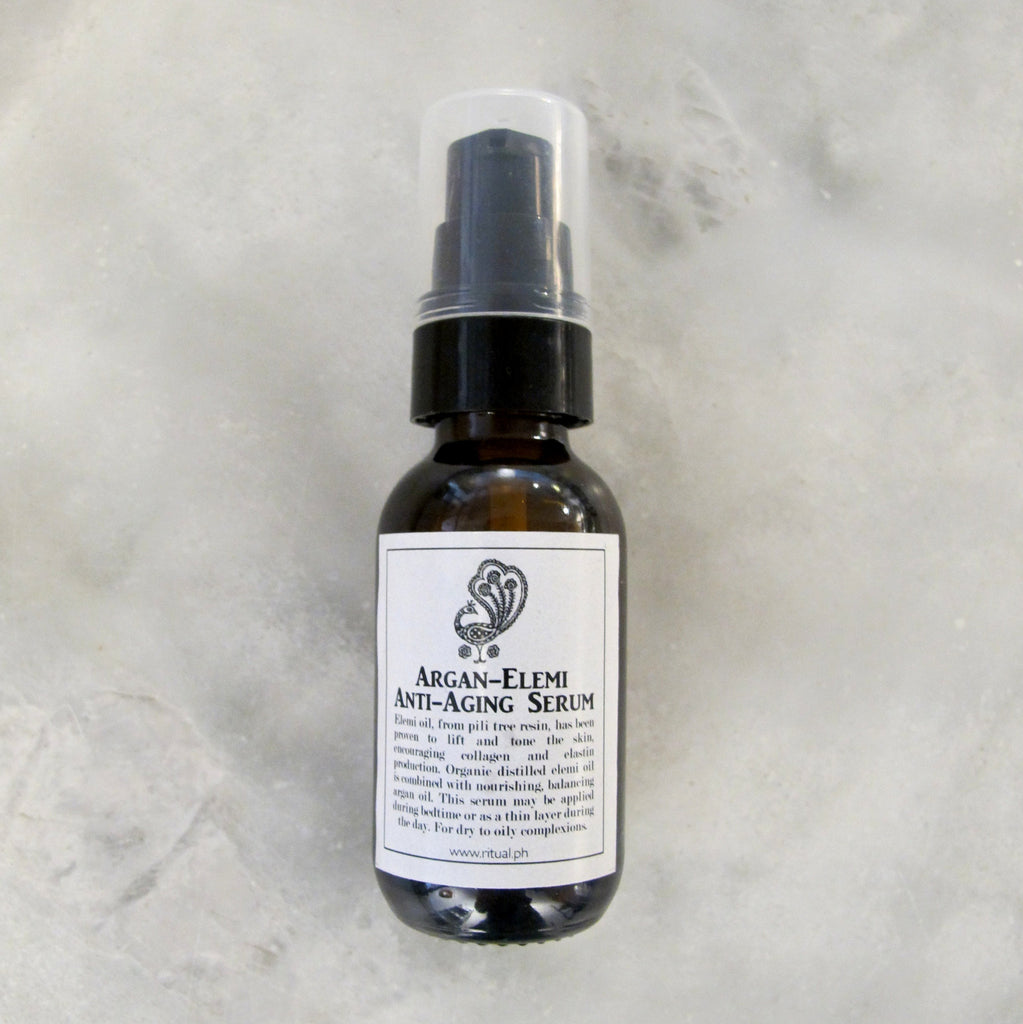 ARGAN-ELEMI ANTI-AGING SERUM
One of our best-sellers! A versatile serum that balances all skin types and helps your skin regenerate itself.
Elemi, the resin of the pili tree, is known to lift and tone the skin, encouraging collagen and elastin production. Argan oil balances all skin types.
Use before sleeping. You may also apply a thin layer before applying makeup, blotting excess with a tissue first if necessary.
---
Share this Product