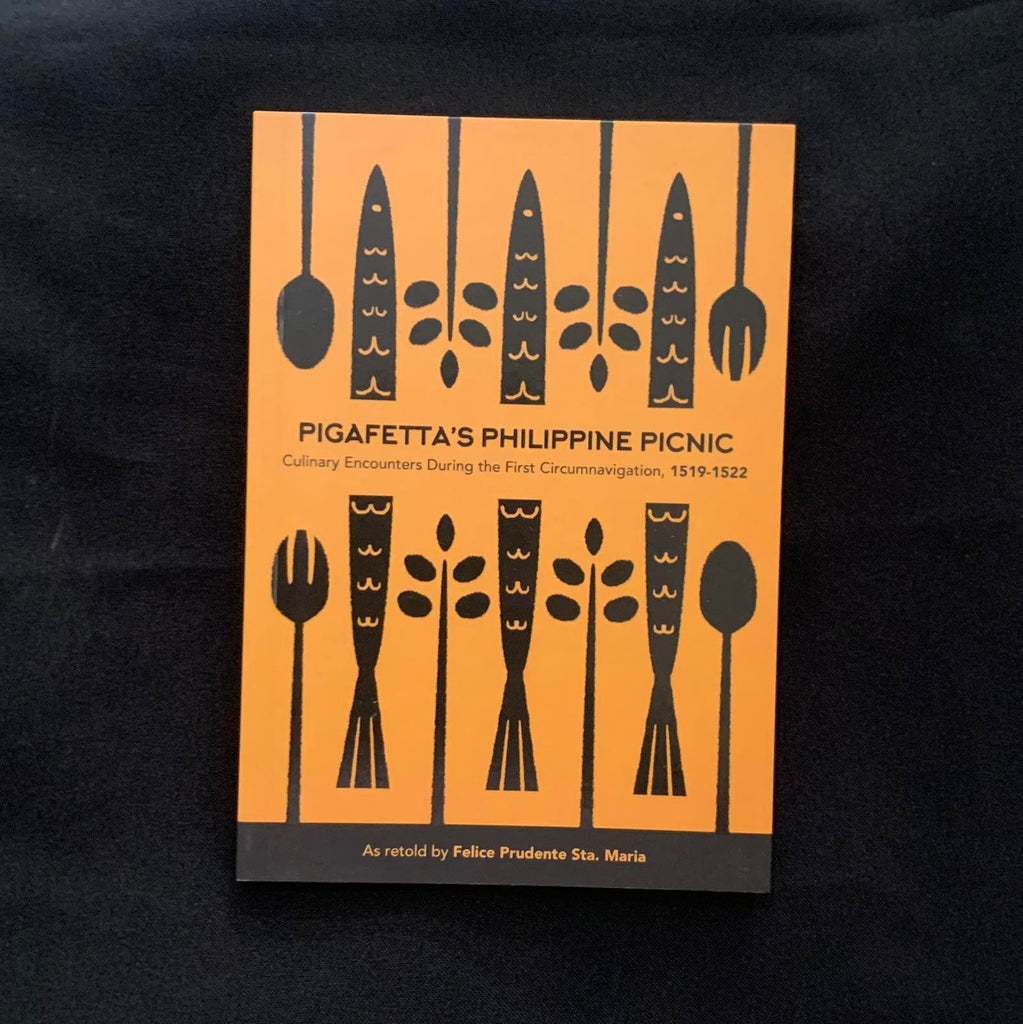 PIGAFETTA'S PHILIPPINE PICNIC BY FELICE PRUDENTE STA. MARIA
"Pigafetta's Philippine Picnic: Culinary Encounters During the First Circumnavigation, 1519-1522 is the story of brave explorers coping with unfamiliar foods and strange cultures in uncharted realms. They were on a royal mission to find a western route to the Spiceries for Spain. Antonio Pigafetta's experiences on the voyage search as the heart of this narrative. 
The state of Renaissance food preservation demanded that expeditions hunt, fish and harvest fresh supplies throughout a journey. Each ship of the Armada de Maluco carried enough provisions to last two years. The voyage extended to three during which rotten food and putrid water, shipwreck, mutiny, ocean vastness, armed natives, and enemy ships triggered scurvy and starvation.
The Battle of Mactan on April 27, 1521 when expedition leader Ferdinand Magellan died was a response to the threat of food insecurity confronting both combatants. Magellan demanded a food quota from islanders or their village would be torched.
Pigafetta reveals that 16th-century Filipinos and other peoples of Island Southeast Asia had developed culinary systems founded on keen understanding of their natural surroundings. Coconut, guava, rice cooked in bamboo culms, rice and millet cakes wrapped in leaves, dainties using Javanese almond, as well as wines of coconut, nipa and rice were flavor memories he carried home as one of only 18 who survived the adventure."
---
Share this Product
---
More from this collection