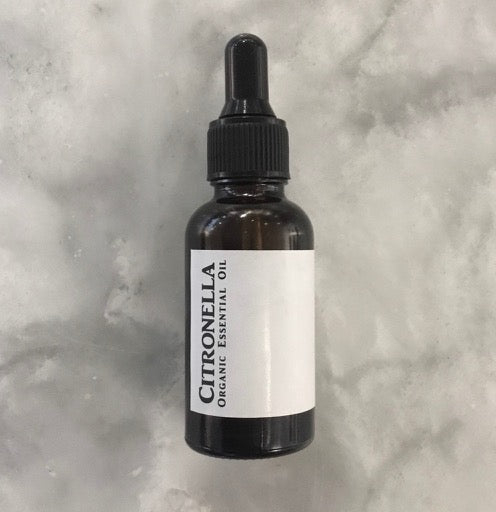 CITRONELLA ESSENTIAL OIL
A local essential oil distilled in Bicol by a cooperative. They do not farm using chemicals.
Citronella is a grass that yields a fresh, crisp, citrusy, clean, citronella is clarifying and warming oil. A very popular insect repellent, it is also anti-fungal and antibacterial. It helps with headaches and can be used on people with flu symptoms. It clears out musky odors, bacteria, and foggy brains! Particularly suited to tropical conditions. This is a first distillation and contains no chemicals. It is 100% natural and local.
MASSAGE
For massage, put a few drops in two tablespoons of carrier oil. You may go up to 20 drops in 10 ml of oil. Increase slowly and according to your preference.
INSECT REPELLENT
You may also add a drop to your favorite moisturizer to make your own insect repellent. For diffusion, put one or two drops in the water of your burner's bowl. Keep windows open to repel mosquitoes. Do not strong doses around poultry, as there are adverse effects on birds.
OIL BURNER
For diffusion, put a few drops in the water of your burner's bowl.
PET USE
Put two drops on your dog's bed to deter fleas. You may also put on dog collar. Please do not use on cats.
Discontinue use if sensitivity occurs. Please contact your practitioner before internal use, if pregnant, or breastfeeding.
---
Share this Product
---
More from this collection