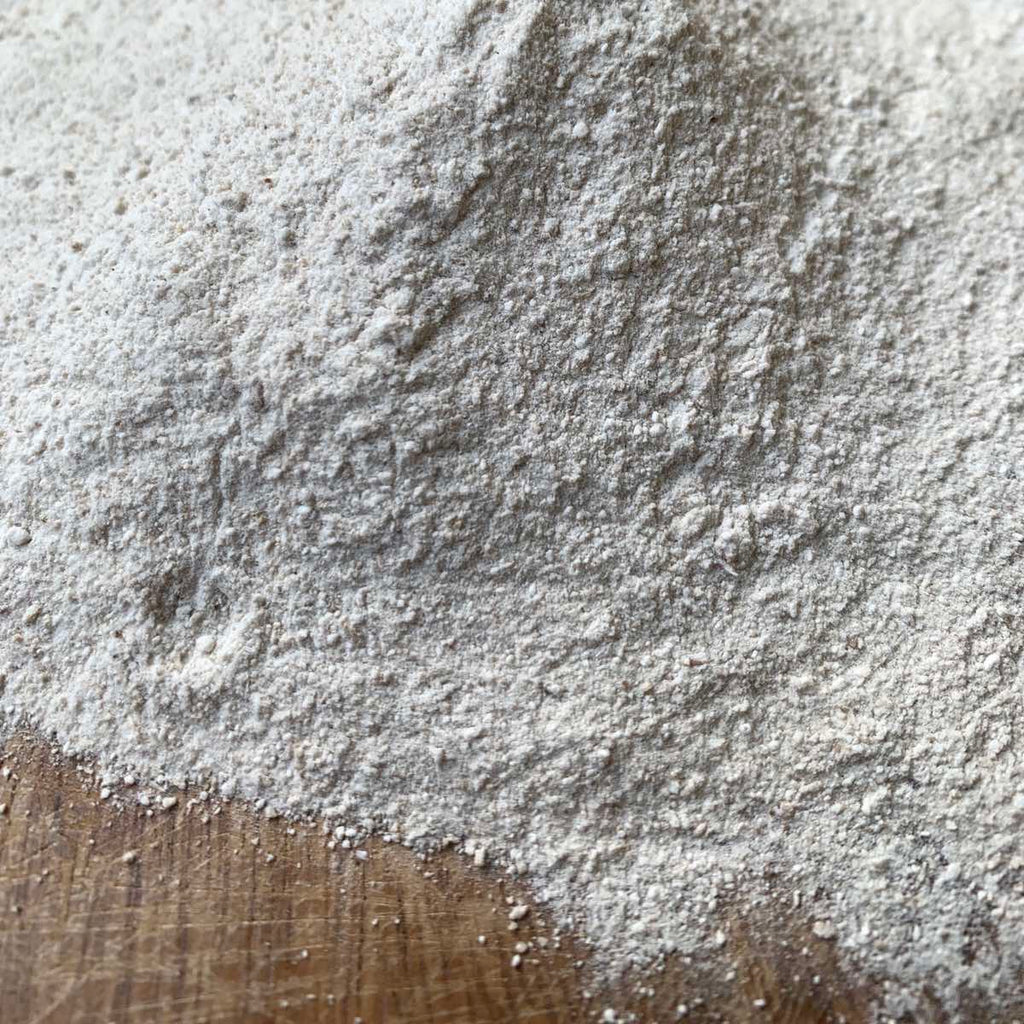 NIPA STARCH (MAGUINDANAO)
A 1697 account by traveller William Dampier mentions the "libby-tree", a useful food plant in Mindanao. To quote him: "Of these trees sago is made, which the poor country people eat instead of bread 3 or 4 months in the year."
The British explorer was actually referring to Nypa fruticans or the nipa palm– libi in Maguindanaon–a tree found wherever brackish water flows though the archipelago's veins and arteries. Its fronds are famously used as thatching, its nectar fermented is ubiquitous as vinegar, but less common is its use as a starch source.
The pith of the tree is extracted, pounded, and soaked in water. The starchy mass that settles is dried after the liquid is poured off. Traditionally, it is left in sort of chunks, but for our purposes, it is ground down and sieved.
Purple Yam chef Rap Cristobal likes using nipa starch primarily because it aligns with their ethos of being sustainable and indigenous. On top of that, he says "a little goes a long way" compared to industrial corn starch. 
It is bright white with a slightly fermented smell that does not transpose itself onto your dishes upon cooking. It may be used to thicken sauces, soups, or coconut-based merienda such as guinataan.
Ingredients

Nipa (Nypa fruticans) Starch
FAQs
How do I use this? You may use this as you do corn starch to thicken sauces, soups, or other dishes. Remember not to mix it with hot water as it will cook up in clumps! Mix it well with room temperature water first before mixing it into a hot dish.
Is it gluten-free? Yes, this starch is gluten-free. It is also grain-free, as it comes from tree pith. 
---
Share this Product
---
More from this collection